This post was written by Maya Guttmann- BCCIC youth delegate to COP 24  and originally appeared on BCCIC's website.
Climate Change affects Unique Communities
Entering the venue of the 24th annual United Nations Conference of the Parties (COP 24) was a lived experience of global integration. From international negotiations on the Paris Rulebook to Side Events, where panelists from different continents sat side-by-side discussing common challenges, COP 24 demonstrated the interdependence of life on the globe. In an era of global interdependence it is critical to value the unique place-based experience of communities living in close relationship with their ecosystems.
The entire global environment is affected by changes in weather and land use, but ultimately these changes have direct implications for individuals and their communities. Indigenous peoples are vital to and active in many ecosystems. As such, Indigenous people are amongst the first to face the direct impacts of Climate Change and are disproportionately affected by its adverse impact. Additionally, the knowledge and tradition held by Indigenous people is critical in addressing climate change, particularly in terms of mitigation and adaptation.
Local Communities and Indigenous Peoples Platform at COP 24
The Local Communities and Indigenous Peoples Platform, first mandated by the Paris Agreement (COP 21), provides an opening for traditional knowledge to influence climate policy at local, regional and international levels. COP 21 "Recognizes the need to strengthen knowledge, technologies, practices and efforts of local communities and indigenous peoples related to addressing and responding to Climate Change, and establishes a platform for the exchange of experiences and sharing of best practices on mitigation and adaptation in a holistic and integrated manner". While the platform was established at COP 21, its implementation has been incremental.
The platform finally became operational at COP 24 and is designed as a bridge between the United Nations Framework Convention on Climate Change and indigenous/traditional communities through the Subsidiary Body of Scientific and Technological Advice. An important element of the platform agreed upon at COP 24 includes a facilitative working group which will be made up of 14 representatives including seven country representatives and seven Indigenous representatives appointed by Indigenous peoples.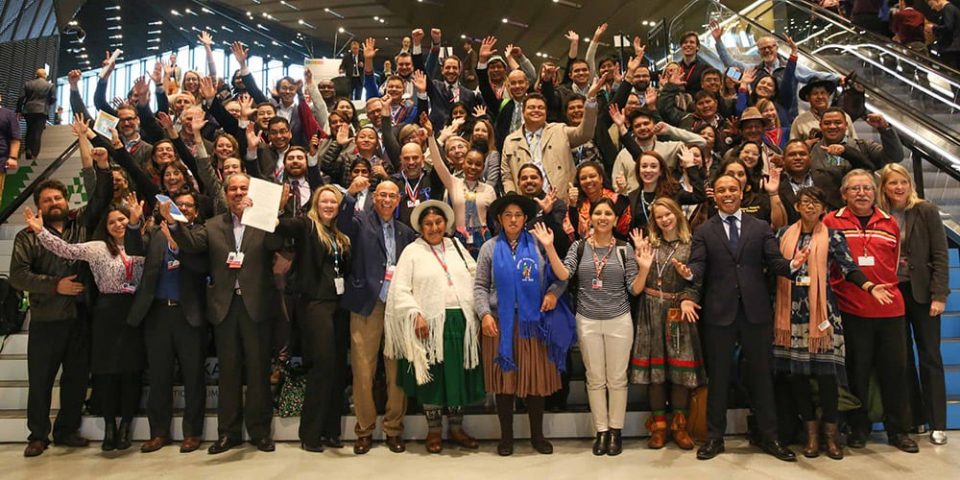 Indigenous Knowledge requires appropriate recognition
Indigenous Knowledge generally refers to knowledge embedded in the culture and tradition of Indigenous or local communities. The Canadian Assembly of First Nations (AFN) states that the platform needs to ensure appropriate recognition of the diversity of Indigenous Knowledge systems and cannot ever claim to have convened an entire knowledge system. Additionally, the AFN notes the value of Traditional Knowledge of Indigenous Knowledge holders speaking on their own behalf.
Canada has an important role to play
At COP 24, Canada played an important role in negotiating the operationalization of the facilitative working group. As well, Canadian Minister of the Environment announced that the Government of Canada will enable the creation of the Indigenous Peoples Focal Point to promote global Indigenous knowledge on climate change. This new position is the first of its kind and will be supported through an $800,000 investment by Canada over four years.
While Canada has played an important role internationally, there remains much work to be done at home. Meaningful recognition of the importance of community-based monitoring and Indigenous Knowledge use in climate related resource development decisions in Canada is a long outstanding demand. The operationalization of the Platform was called historic and a strong sign of growing trust. Canada must in turn build domestic trust.