Canada's unemployment rate
This statistic has been flirting with historic lows since last autumn, as the number of jobless Canadian adults has ranged between 5.4 and 5.8 percent over the past 12 months.
However, much of the change has been attributed to increases in self-employment—a trend that economists tend to regard with skepticism.
"Meh. Looking past the new record low in the unemployment rate, this report was a bit on the soft side," TD Bank senior economist Brian DePratto told CBC News in May, as the jobless rate dipped to 5.4. "All of the job gains (and then some) are down to self-employment, and the drop in the unemployment rate was driven by fewer Canadians engaging with labour markets, notably among the under-55 population."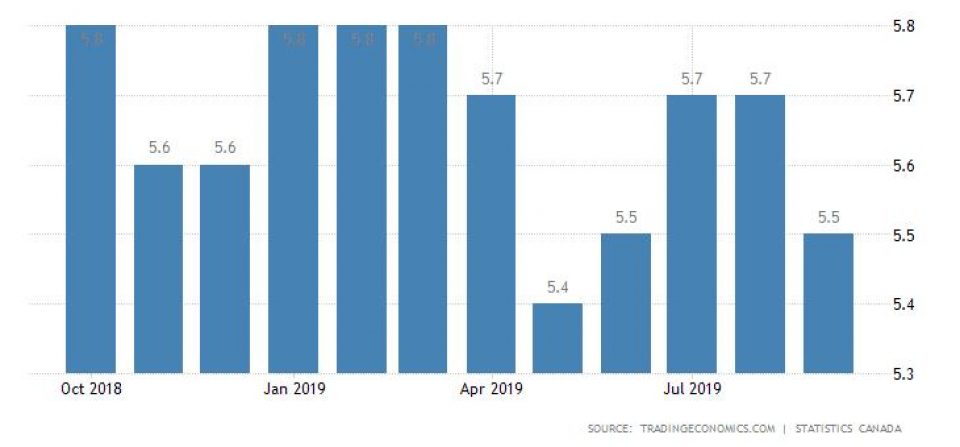 Interview with Deena Ladd, executive director of Workers' Action Centre
The WAC, a labour organization that supports non-union workers, helps Ontario employees know their rights in English, Chinese, Spanish, Tamil, Somali, Punjabi and Bengali. 
Below is a 2018 clip of Ladd describing WAC's mission.  
The Fight for $15 and Fairness
In 2015, a consortium of poverty advocates, healthcare researchers and community groups launched the Ontario chapter of what's become a North American movement: the fight for a minimum wage of $15/hour and "fair" working conditions for all.
So far, Alberta is the lone Canadian province or territory to reach that payment threshold. (Follow this link for more information about Alberta's official wage standards.) Saskatchewan has the country's lowest minimum wage, clocking in at $11.32/hour.
However, there's more to it than just money. At 15andfairness.org, the full list of demands for workers includes:
Equal pay for equal work

Decent hours

Paid leave

Protections for migrant workers

Rules that protect everyone

Job security and respect at work

Right to organize and unionize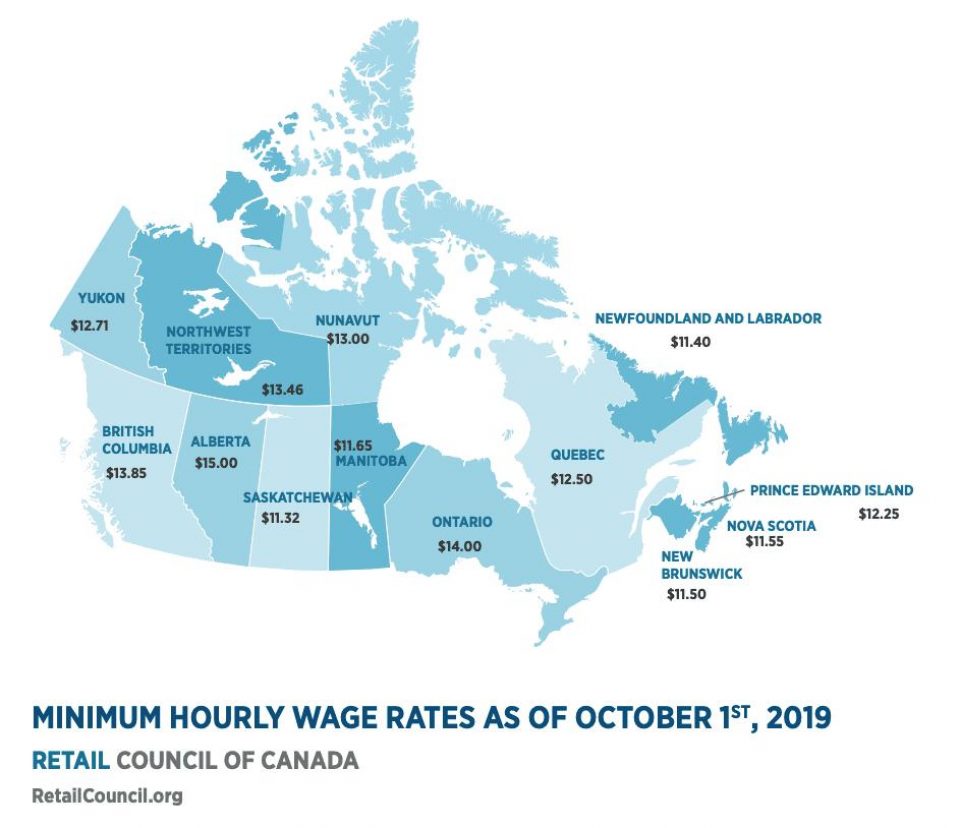 Contract flipping
The precarious employment conditions described in this episode are not limited to just Toronto's Pearson Airport—although Canada's largest airport, with its legions of food service workers, is an unsurprising place for "contract flipping" to happen on a massive scale.
"It's an issue for thousands of workers not just at airports, but at colleges, universities and corporations where outside contractors provide food services," The Tyee's Andrew MacLeod reported earlier this year.
Flips commonly happen after contracted workers pull together and unionize. Employers respond by replacing their service providers' contracts with rival, cheaper—and non-unionized—alternatives. Sometimes, the new provider will hire the same workers back to fulfill their same duties (absent union protections). Most times, if not all, any benefits accrued during the previous contract are stopped, and do not carry over to the new deal.
Amazon's sub-prime workplace
"It gets brutal," is how one unnamed Amazon worker describes the global retailer's labour conditions in this sprawling exposé by Business Insider. None of the 20-plus anonymous employees who went on record for this piece is located in Canada—but there is no shortage of Canadian concerns about how Amazon and its subsidiaries treat their employees. For example, this past January, the United Food and Commercial Workers Union Canada Local 175 filed a complaint against Amazon Canada Fulfillment Services Inc. for creating a "chilling effect" that stymied worker efforts to unionize. 
An interview with Sara Mojtehezadeh, Toronto Star
The Star's award-winning work and wealth reporter has written extensively about "precarious work, labour issues, migrant workers, workplace health and safety, workers' compensation and inequality." Recent clippings from her beat include:
What's a good job, anyways?
The Organisation for Economic Co-operation and Development (OECD) tracks standards of employment protection—"synthetic indicators of the strictness of regulation on dismissals and the use of temporary contracts"—for its dozens of member countries, including Canada. Here is its overview of Canadian statistics; here is its dataset specific to temporary contracts. And below is a video that defines what OECD considers decent work.
Foodsters United v. Foodora
"Foodora workers say they're not robots" (August 18, 2019): In which one of Canada's few remaining alt-weeklies, Toronto's NOW Magazine, spells out the pertinent details of what figures to become a common labour fight, particularly within the so-called gig economy: non-unionized delivery workers vs. service industry disruptors.
"You see some crazy shit everyday, and the way the actual wage structure is set up, you are incentivized to [ride] way faster than you should," Christopher Williams tells NOW. The Foodora rider is an organizer of Foodsters United, an offshoot of the Canadian Union of Postal Workers. This summer, CUPW filed an unfair labour practice complaint on Foodsters' behalf. Meanwhile, Foodora's position is that the union effort failed to reach a threshold of 40 percent participation, and therefore cannot be considered valid.