This gathering is open to everyone. Click here to learn more about our SDG Localization Community of Practice, co-hosted by SDSN Canada and Tamarack, and sign up for our ongoing conversations.
Are you interested in developing a local SDG action plan (whether a Voluntary Local Review, an SDG-aligned community plan or other) through an approach that engages the whole community?
Join us on May 31 to learn more about how the Collective Impact approach can support you to advance your local community change efforts. Collective Impact is a structured form of multi-sectoral collaboration that helps organizations, groups and residents work together to achieve outcomes that no single actor could achieve on their own. It is especially well-suited for tackling complex challenges such as making progress towards the SDGs.
Sylvia Cheuy, Tamarack's Consulting Director for Collective Impact, will be joining us as a guest speaker for this session. In the June meeting, we will continue to explore the theme of developing and implementing local action plans for advancing the SDGs.
Speaker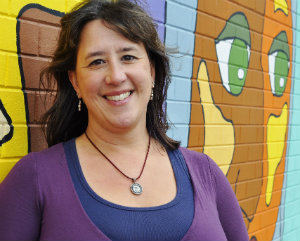 Sylvia Cheuy, Consulting Director, Collective Impact, Tamarack Institute
Sylvia is a Consulting Director of the Tamarack Institute's Collective Impact Idea Area. She is passionate about community change and what becomes possible when residents and various sector leaders share an aspirational vision for their future. Sylvia believes that when the assets of residents and community are recognized and connected they become powerful drivers of community change.
Prior to joining Tamarack, Sylvia was the founding Executive Director to Headwaters Communities in Action (HCIA), a grassroots citizen initiative that fosters collaborative leadership and action in support of a long-term vision of well-being for Ontario's Headwaters region. This experience gives Sylvia practical knowledge and first-hand experience of what it takes to engage and mobilize positive community change. Her work with HCIA was published as a chapter entitled "A Citizen-Led Approach to Enhancing Community Well-Being" in the newly published Handbook of Community Well-Being Research.
Sylvia completed her Masters Diploma in Social Innovation at the University of Waterloo in 2013, where she explored opportunities to create change within regional food systems. An active volunteer in her community, Sylvia served as a member of HCIA's Leadership Council. She also served for nine years on the Board of Community Living Dufferin, where she was instrumental in securing $2.8 million in funding for CLD's shared home with Theatre Orangeville, the community's professional theatre company. Sylvia lives in Caledon, Ontario with her husband John Graham and their three children: Gabriella, Garrett and Sean.
Date and Time

May 31, 2022 1:00 pm – 2:00 pm

Location

Online

Ticket Price

Free Event
Contact Information
Name

Sylvia Cheuy

Title

Consulting Director of Collective Impact